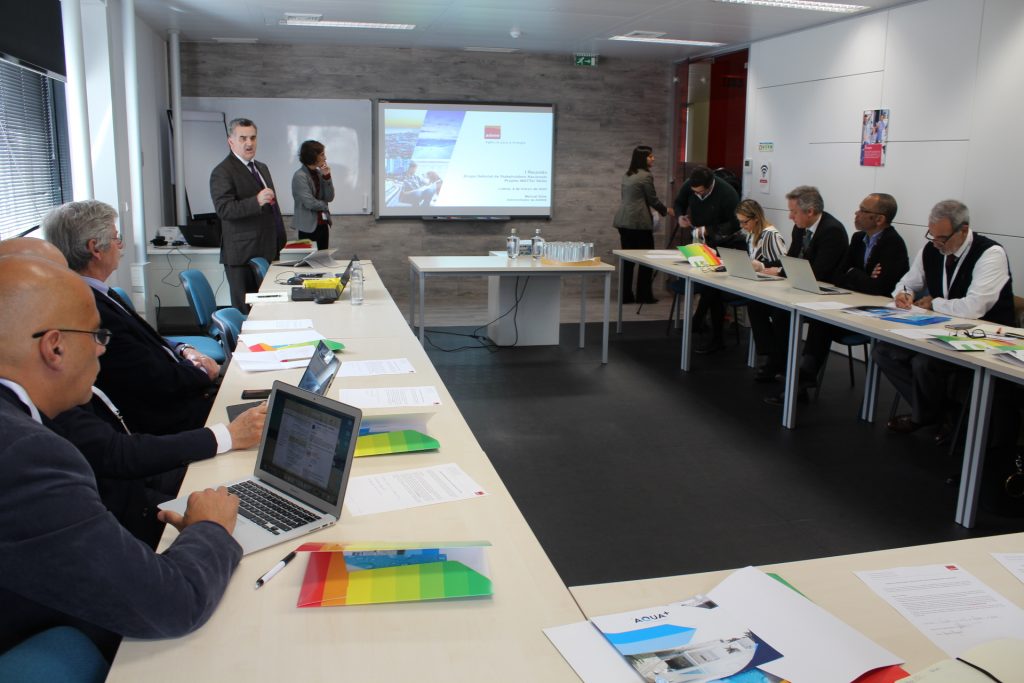 On 4th of March 2020, a meeting with sectoral stakeholders, held and organized by ADENE, allowed to obtain contributions by the different entities for the objectives and actions of the project.
The National Group of Sectorial Stakeholders of WATTer Skills included sectorial entities and union representatives from the Sectorial Council for the Qualification of Civil Construction (CSQ), as well as entities, professional orders and associations from the engineering, architecture, construction, water and environment sectors. The main objective of the meeting was to present and discuss the project outputs and possible outcomes, including the progress of the project.
The received feedback and follow-up are essential to the development of the project, confirming the importance of implementing the project in Portugal and in the EU, allowing the creation of new key professions for the energy and water transition: "Water Efficiency Technicians" and "Water Efficiency Experts". With a clear expression of interest from all the entities represented, its relevance in terms of qualifications and adaptation of the labour market to new realities was reinforced, as well as regarding concerns about the scarcity of water resources.
Responding to the market needs, the two levels of training proposed cover the spectrum of professionals related to the construction of buildings. Participants pointed out the need for coordination with water and wastewater service management entities, in addition to the involvement of suppliers and manufacturers.